Gift Ugochi Christopher also known as Minister GUC, is one of the finest gospel music ministers in Nigeria, from Port-Harcourt.
In 2019, he landed a record deal with EeZee Conceptz, the same music label with Mercy Chinwo, Judikay, and Chris Morgan.
He hails from Emohua LGA, Port-Harcourt, a local government area in Rivers State, Nigeria.
It has not been made public his birth year, but we are certain he was born on 8th October. The young minister is either in his late 20s or early 30s.
He is a graduate of the University of Port-Harcourt which he enrolled in 2013 and speaks Ikwerre Igbo fluently.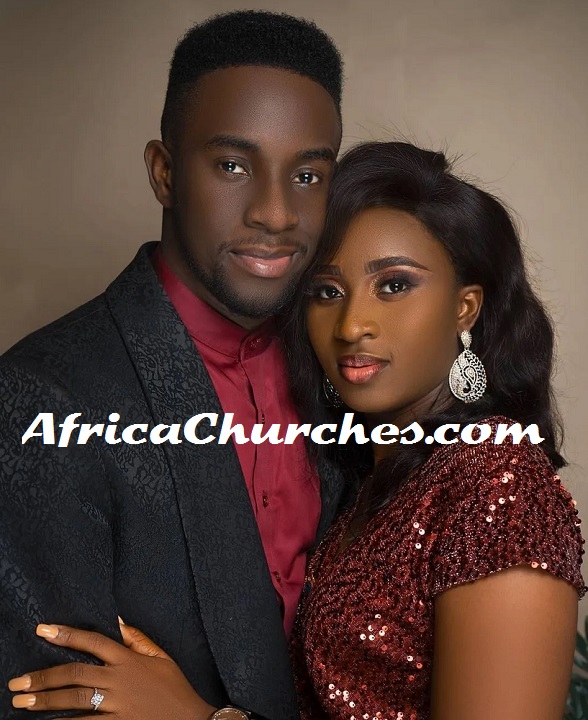 Minister GUC is married to Nkpoikana Ntuk (Nene Ntuk), his long-time fiance. They got married on 6th March 2021 at Lemaco Halls and Garden, Plot 24/26 Ada George Road in Port-Harcourt, Rivers State.
GUC attends Rhema House International Church, Anwuri Pavilion Complex, Alakahia Est West Road, Port-Harcourt, Rivers State.
GUC Ministry
GUC is a multi-genre gospel music minister based in Port-Harcourt but has crossed its borders spreading the life-transforming gospel through music.
Gift Ugochi Christopher's ministry started in Port-Harcourt. He began his gospel music ministry alongside his friends – Baruch Okeoghene and Emma Wele Samuel, to mention but a few.
GUC ministry can be likened to that of Lawrence Oyor and it is focused on revival, he adds a spice of Nigerian native pidgin English to bring it home.
He has ministered in major gospel events all over the states in Nigeria. He ministered in "Excel season '8 and '9 " (a gospel event organized by Presbyterian Church of Nigeria, first aba parish (PYPAN).
GUC has also ministered in Synod of Worship '19 – cross heart ministries.
He has also ministered at Redeemed Christian Church of God (RCCG), Christ Embassy, and Christ Gospel Mission International.
Gift Ugochi Christopher (GUC) runs an online forum for young music ministers on telegram, where he shares tips from his experience in the field. 2019 was his year of major upliftment as he landed a record deal with EeZee Conceptz, a record label owned by Ezekiel Thankgod. On landing the deal, he was given a car by CEO of the EeZee Conceptz – Ezekiel Thankgod.
In 2020, he was nominated for an award in the upcoming Maranatha Awards USA Awards. His most popular song after "Desperate" is "All that matters", which was streamed more than a million times in all music streaming platforms globally. Also, GUC's "all that matters" has become a favorite song in many churches in Nigeria and beyond.
Obinigwe by Minister GUC